ARTICLE: 7 Hacks To Reduce Food Waste, Because It's An Easy Way To Make An Environmental Difference
The following is an excerpt of an article by reporter JR Thorpe on the Bustle website detailing hacks to reduce food waste, including GMOs.
Food waste is a major issue — and not just because leaving portions on your plate at Thanksgiving offends your grandmother. Wasted food means wasted resources, and a big environmental burden as all that trash finds its way to the landfill. The Food Waste Reduction Alliance estimates that 25 to 40 percent of all food grown, processed or transported in the U.S. is
never actually eaten
. This is a far bigger issue than simply buying one too many avocados, but small actions can help us all
reduce food waste
and lower the amount of food that goes uneaten to landfill.
Of course, the issue of food waste doesn't just take into account the leftovers you bring home and forget in the back of the fridge — on an industrial scale,
food waste
can occur before the food even makes it to your grocery cart, when farmers, grocery stores, or restaurants aren't able to transport or sell food before it goes bad. But if you want to make a difference in the amount of food your household sends to the dump, you can. With these small hacks, you can avoid that guilty feeling of tossing a bag of salad unopened into the trash — and help the earth, one bit at a time.
1. Plan Ahead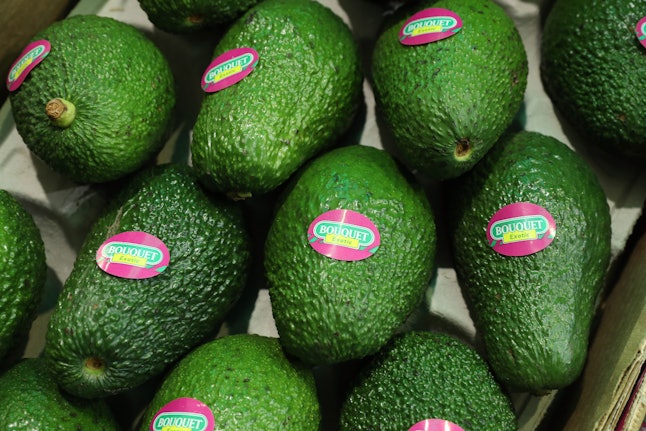 If you impulse-buy food because it looks cool and tasty, without a real plan on what to do with it, you may end up with a lot of waste. Love Food Hate Waste notes that planning your meals for the week, and shopping according to recipes and actual needs, will vastly reduce the amount of salad that go soggy and meat that reaches its expiry date. It saves you money, too; it's far more efficient to buy things you actually use than waste money on stuff that's just going to be thrown out.
2. Take A Shelfie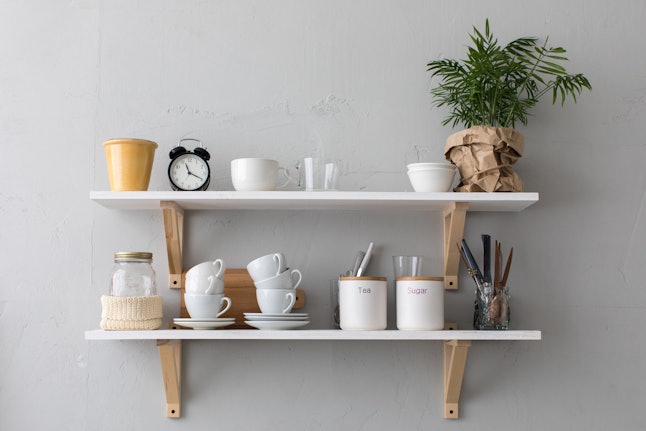 Many of us stock up on stuff at the supermarket or bodega because we think we might have run out — and then come home to discover that we've already got five boxes of cereal. To reduce this, take what WRAP, the Waste and Recycling Action Programme, calls a "shelfie": an image of your food storage, so you know what you have and what you don't. Keeping an ongoing grocery list on your phone, that you can update during the week as things run out, will accomplish the same goal. Smart fridges and cupboards in our future might be able to send that info to our phones so we're never stuck wondering whether we actually have tomatoes at home, but right now a shelfie is the best stopgap.
3. Shop At Places With Smaller Servings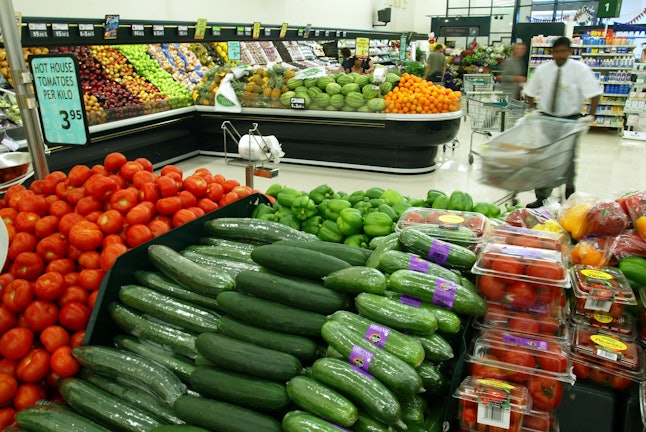 For people who live alone, it's pretty (frustrating) common knowledge that most things are packaged for a family of four, or at least two. And it makes sense — buying in bulk is cheaper — but it's super frustrating to pay for food you don't need, only to have it go bad. If you're constantly buying a family-sized package of fish because that's just what's available, try doing your shopping somewhere that allows you to buy things the old fashioned way, like a farmer's market.
To read the entire article, please visit the Bustle website.